Calyptus Cup Essen x Smash Valley
General Infos
Starting off in the new year 2018, we are bringing a special event to Germany!
With Calyptus Cup Essen x Smash Valley, two renown event series are working together and being a part of an international project. Thus we are excited to announce that the winner of CCExSV will be flown out and receive housing to Midwest Mayhem 11 in Chicago, USA on March 10th for free.
Our venue "Unperfekthaus", known from all previous CCE events, can hold 128 people. The best thing: All soft-drinks, energy-drinks, juice, coffee, tea and even malt beer are included for free - All you can Drink!
Some Photos of our venue and previous events can be seen here: http://calyptus.de/uph/
German Infos: http://calyptus.de/event/ccexsv/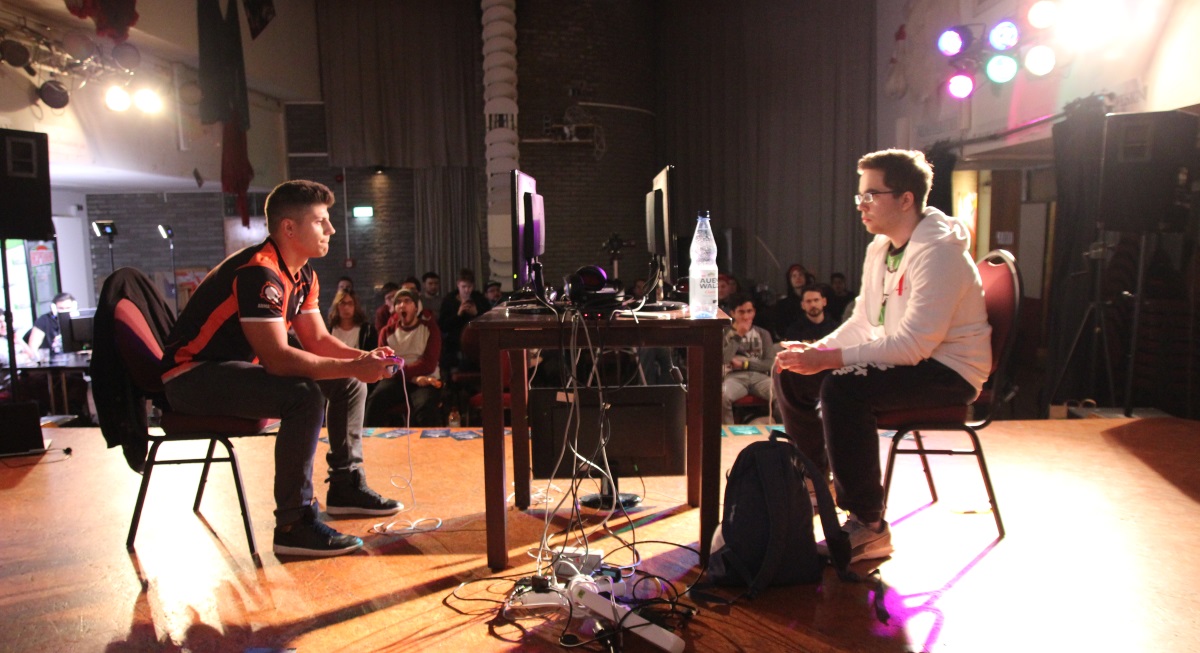 Prizes
There will be no prize money. Instead the prizes for the Smash Top 3 consists of:
1st: Flight, Accommodation & Venue Fee for Midwest Mayhem 11 in Chicago, USA on March 10th .
2nd: Free entry for Respawn 6 and Smash Valley.
3rd: Free entry for Respawn 6 or Smash Valley.
For Pokkén the Winner will get Free entry or Respawn 6 as well, combined with great Prizes provided by Nintendo.
Costs and Registration
The event costs 18,90€ in total.
This includes Venue and Tournament-Fees. No Pot Fee will fall due. The payment will be dealt with at the venue, you do not have to pay online.
Registration closes on Wednesday, 17th January at 23:59.
Livestreams
Smash: https://www.twitch.tv/geekygoonsquad
Pokkén: https://www.twitch.tv/artngamestv
CCExSV Schedule
07:00: Venue opens
10:00: Set-Up
11:00: Check-in Start
12:00: Check-in & Payment-Deadline.
12:15: Pools Start
12:30 Stream Start
14:00: Small Break
15:00: Top 32 Bracket
18:00: Smash Top 8
21:00: Pokkén Top 3
23:00: Venue closes
Social Media
Twitter: http://twitter.com/TeamCalyptus
Facebook: http://facebook.de/TeamCalyptus
Twitch: http://twitch.tv/TeamCalyptus
YouTube: https://www.youtube.com/c/TeamCalyptus
Discord: http://discord.calyptus.de/
January 20th, 2018
Germany
Super Smash Bros Wii U Singles, Pokkén Tournament DX
Share
Tweet
Attendees
102
4
233
17
Eddy
329
11
Tatuman
648
8
Kobra
1708
9
cyve
1
quiK
3
10
2
Location
Venue

Friedrich-Ebert-Straße 18, 45127 Essen, Deutschland
Getting There
The Venue is located 10 minutes or 2 stations from the Essen Main Station.
For Parking we suggest this car park:
Parkhaus am Weberplatz, Kreuzeskirchstraße 35, 45127 Essen
http://www.parkhaus-wolf.de/oeffnungszeiten/parkhaus-am-weberplatz
Parking costs:
1,00€ per Hour
4,50€ Day ticket, valid till 20:30
(Muss nach der Einfahrt innerhalb von 10 Minuten an der Information gekauft werden)
10,00€ maximum charge for 24 Hours
Do not use the Car Park of the Shopping Center, it closes at 8pm!
Map