Tournament
Respawn #6
03/31/2018 - 04/02/2018
Hauptstraße 17-19, 55120 Mainz, Deutschland
In 2018 we are looking to bring the highly acclaimed Respawn Series to the next level.
With an enormous 5000m² venue
NO player cap
24h Venue & Freeplay Setups
Several tournaments and side events
The best production quality available
And the most experienced TOs in Germany
Respawn 6 is looking to become one of the best Smash events in Europe 2018! Don't miss out!

Fees Packages
Competitor Pass
Early Bird: 40€
11th Nov - 31st Dez
Normal: 50€
1st Jan - 31st Jan
Late: 60€
1st Feb - 28th Feb
Emergency: 60€
1st Mar - 16th Mar
Sunday Fighting Game Pass
Registation Deadline: 16.03.2018
Team Creation Deadline: 23.03.2018
Spectator Pass (on-site payment)
Whole Weekend: 20€
One Day: 10€
Register your setup to receive token: https://goo.gl/forms/LrcsqqPXURp7LkRK2
Overnight Stay
Accommodation for 3 Nights (Friday - Monday) within the venue is available for up to 150 people. Showers are provided by the fitness center opposite during their opening hours. You will be required to bring your own sleeping mat, air mattress and/or sleeping bag. This ticket also includes 24h Freeplay Setups.
Early Bird: 35€
11th Nov - 31st Dez
Normal: 40€
1st Jan - 31st Jan
Late: 50€
1st Feb - 28th Feb
Emergency: 50€
1st Mar - 16th Mar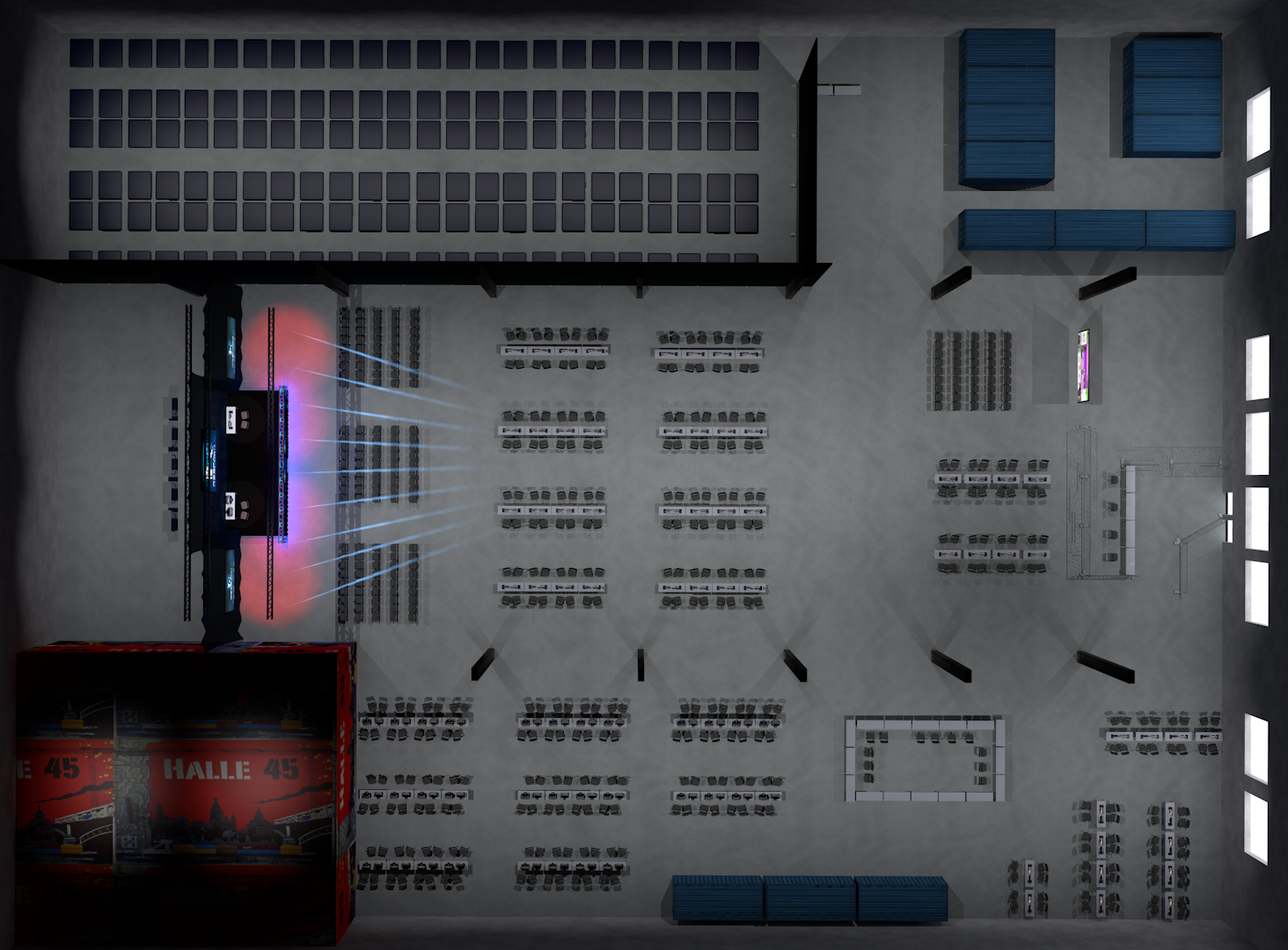 Games Pot Fee
Smash 4 Singles: 10€
Smash 4 Doubles: 5€
Smash Melee Singles: 10€
Smash Melee Doubles: 5€
Pokkén Tournament DX 10€
Street Fighter V: 5€
Dragon Ball FighterZ: 5€
You can register for up to 4 events, and up to 3 per Event-Day.
Deconfirms are possible!
Until 31st January: full refund
1st Feb - 15th Mar: full refund, 5€ processing fee
16th March: registration closes, no refunds possible
You can always transfer or sell your ticket to another competitor.
Smash Masters League qualifier
Respawn 6 is an official qualifer for the Smash Masters League! The winners of the Smash 4 and Melee Singles will auto qualify for Smash Worlds in December!
Preliminary Schedule
All tournaments will take place on Saturday and Sunday (31.03. - 01.04.)
The venue will open its doors on Friday at 18:00 and close on Monday at 16:00.
Saturday:
11:00 - Melee / Smash 4 Pool Waves
14:00 - Pokkén Bracket
17:00 - Melee / Smash 4 Doubles
Sunday:
13:00 - Melee / Smash 4 Top 32
15:00 - Melee / Smash 4 Doubles Top 8
17:00 - Melee Top 8
20:00 - Smash 4 Top 8
23:00 - Aftershow Party
View the full schedule here. (Subject to Change.)
Travelguide
Getting to Mainz: If you are traveling by train you can arrive in Mainz, or preferably even Frankfurt/Wiesbaden. For anybody coming in via flight: the biggest airport in Germany in Frankfurt (FRA) is just 30min train ride away from the venue! If you are looking for flights or travel opportunities check out Google Flights and Goeuro: https://www.google.de/flights/
https://www.goeuro.co.uk/
Getting from the airport/central station to the venue: The venue is at "Hauptstraße 17, 55120 Mainz, Deutschland"
From Frankfurt you simply need to take one train (S8 to "Wiesbaden") for around 30min, which stops at both the airport and the central station, to get to the venue. From Wiesbaden central station you also need to take the S8 (to "Hanau") for around 10min. Your destination is "Mainz Nord" and a ticket from the airport simply costs 4.90€, from there it's just a 10-15min walk.
Flixbus 10% discount code: http://www.respawn-events.de/flixbus/
Accommodation:
a) Sleep at the venue If you are used to sleeping at the venue we offer you a place in the sleeping hall at the venue. Bring your own sleeping bag and mattress or whatever you need. Simple add "Overnight stay" on smashgg
b) Hotel There are hotels at the central station, 2.5km walking distance (20-30min) from the venue. A triple room at B&B Hotels Mainz HBF is as cheap as 80€/Night
Our compiled list of hotels can be found here:
https://docs.google.com/document/d/1c2arKDxerwcDijnf2q9zJwk9I3nU_-OIXT5gnq5hIJ4/edit
c) Airbnb You can book apartements, private rooms, or entire houses on airbnb for really cheap prices! There are a variety of airbnbs available near the central station, but the best are easily found a bit outside of the city for anybody who is traveling with car.
Check out airbnbs in Mainz here:
https://www.airbnb.com/s/mainz-hbf/homes?refinement_paths%5B%5D=%2Fhomes&allow_override%5B%5D=&checkin=2018-03-30&checkout=2018-04-02&price_max=186&s_tag=HQyNOLJD
Location
Venue
Halle 45
Hauptstraße 17-19, 55120 Mainz, Deutschland
Getting There
From "Frankfurt Airport" - 30 minutes travel time
Take a train to "Mainz Main Station" (Train S8 or RE Bahn)
From "Mainz Main Station" (Mainz Hauptbahnhof) - 10 minutes travel time
Take the bus to "Halle 45" (Busses 60, 61, Trams 50, 51)
Traveling by Car:
We can provide free parking in front of the venue.
The Adress is: Hauptstraße 17, 55120 Mainz, Deutschland
Map
Contact Info
Tournament Admins
Prizing
Smash 4 Singles Payout: 50-25-15-5-2.5-2.5
Smash 4 Doubles Payout: 60-30-10
Melee Singles Payout: 50-25-15-5-2.5-2.5
Melee Doubles Payout: 60-30-10
Pokkén Tournament DX Payout: 60-30-10